Tech Support: Error Unknown, Coming to PC Q4 2018
Tech Support: Error Unknown, currently in closed pre-alpha, is launching on Steam Q4 2018, in addition to recently partnering up with BrightLocker in order to provide exclusive rewards for the growing Tech Support: Error Unknown fan community. Assume the position of a leading Tech Support specialist tasked with resolving various customer issues. Hack your system to unlock its potential, GPS track lost phones, scan profiles to blackmail customers, or even suggest a reboot if there's no other solution.
Will you follow company policy or join a covert hacktivist group?
"I wanted to create something relatable to current events and everyday life. Coming from a technical background as a web developer, a Tech Support simulator seemed like a natural fit for my next game, being drawn by the desire to present the realities of such a job while empowering players, including adding elements of hacking as part of the gameplay experience. Cyber attacks are becoming more commonplace in today's world; whether you're a teenager with a laptop or a big bank with maximum security servers, no one is truly immune to getting hacked. " Kevin Giguère, Lead Developer, Founder of Dragon Slumber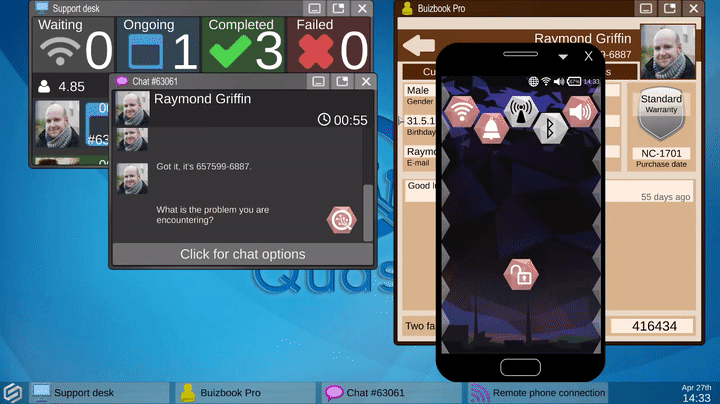 Presented as a computer management sandbox, Tech Support involves loads of in-game software, procedural dialogue with colorful characters and hacking elements to reveal the truth behind corporate conspiracy theories.
Follow your own path: climb the corporate ladder, secretly join the rogue hacktivist group, or find your way elsewhere, the choice is yours!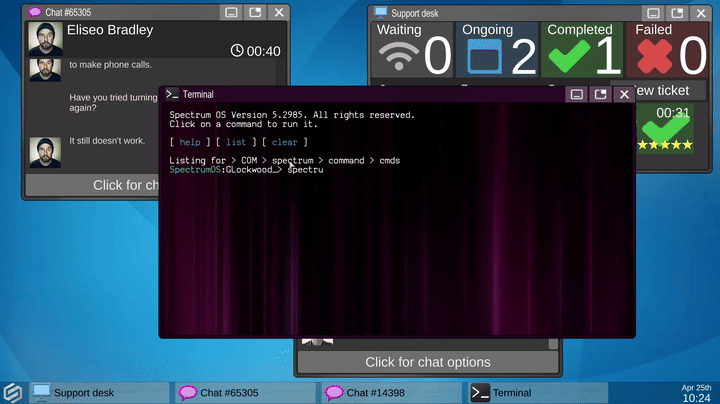 Features:
Solve a series of technical problems
Engage in procedural conversations
Blackmail customers for personal gain
Hack your way to the truth
Choose your friends wisely
Rise above a simple tech support specialist
Press Kit: http://www.techsupportgame.com/press/sheet.php?p=tech_support
BrightLocker: https://www.brightlocker.com/games/tech-support
Steam: https://store.steampowered.com/app/781480/Tech_Support_Error_Unknown
Social Media: Twitter: https://twitter.com/dragon_slumber Facebook: https://www.facebook.com/DragonSlumberGames Twitch: https://www.twitch.tv/dragonslumber