Dragon Slumber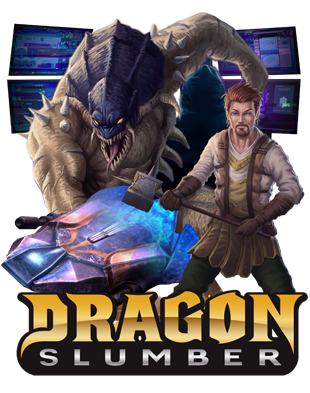 Dragon Slumber is an award winning Montreal-based indie studio founded in 2013 by Kevin Giguère, a programmer with over 20 years' experience. Dragon Slumber already has several games released, including the award-winning Tech Support: Error Unknown for PC, Mac and Linux, along with JRPG Arelite Core, and runner racer Astral Traveler for PC.
Dragon Slumber strives to bring thoughtful games with careful and innovative designs and to provide unique experiences for gamers. This has allowed it to win among other awards the indie prize at Catapult 2021.
Kevin Giguère
Kevin Giguère is the founder and solo developer of Dragon Slumber. With over 20 years of programming experience, Kevin has helmed every Dragon Slumber project, including developing an entire game engine for Arelite Core, and developing every aspect of several other titles.
Kevin is a game historian at heart, deeply appreciative of the history of video games, different consoles and the early rise of home computers.