48 hours later, Stairleporter is born
For the longest time, I was interested in trying my hand at a game jam, but development on Arelite Core has been long and time consuming, procluding the opportunity. Still, because I had a weekend off work, I decided to try my hand at one this weekend and considering ongoing programming issues with stairs, it was only fitting that Stairs be the theme of it. 48 hours later, I'm happy to present Stairleporter.
Notably, Stairleporter was produced entirely while streaming on Twitch, which really helped polish the design of it along the way and get immediate feedback from viewers. I had planned a design ahead of time and managed to execute all of it within the first 16 hours, which gave me a chance to add multiplayer as well!
Although I do have to return my focus on Arelite Core, this first experience with game jams was so positive that I definitely want to do it again in the future. Between the quick execution of a project and having a supportive audience to provide input during the process, I feel like there's a lot to gain through game jams. Not to mention how fun they are.
The next game jam is coming on January 20th to 22nd, where I will be working on a golf game to be played during my twitch streams.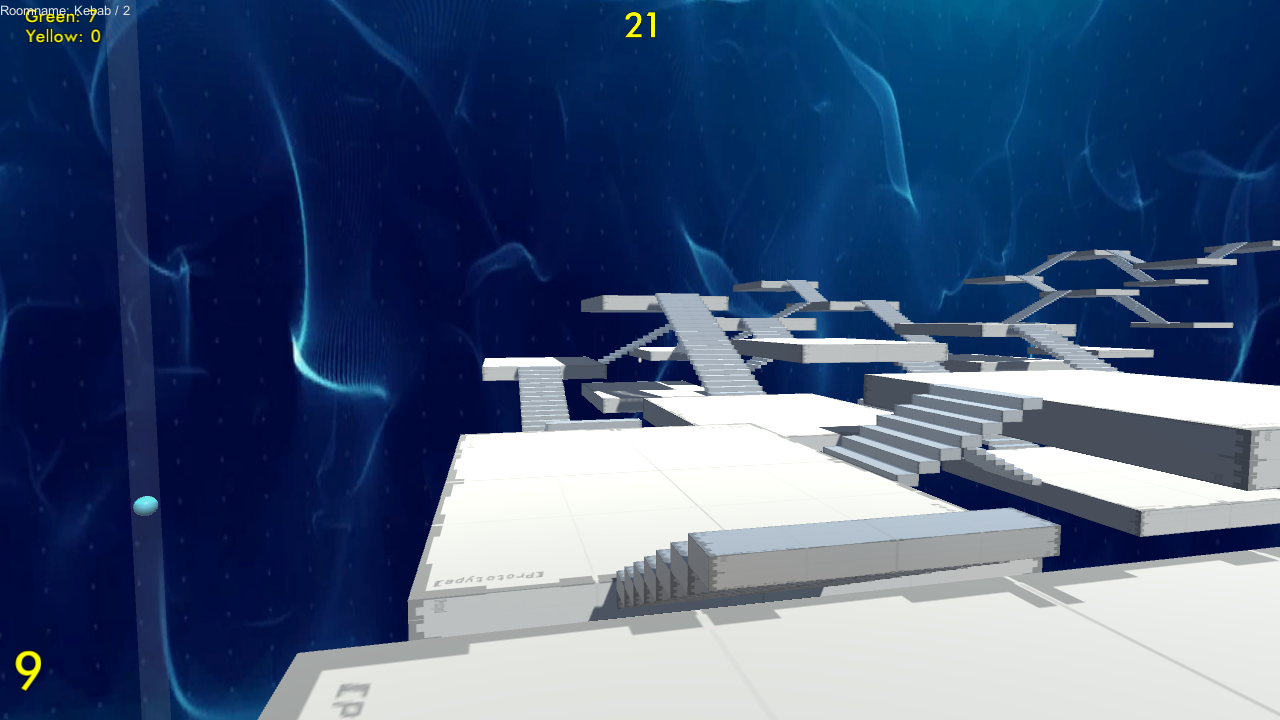 Try Stairleporter today: https://dragonslumber.itch.io/stairleporter Twitch: https://www.twitch.tv/dragonslumber Facebook: https://www.facebook.com/DragonSlumberGames/ Twitter: https://twitter.com/dragon_slumber