Stairleporter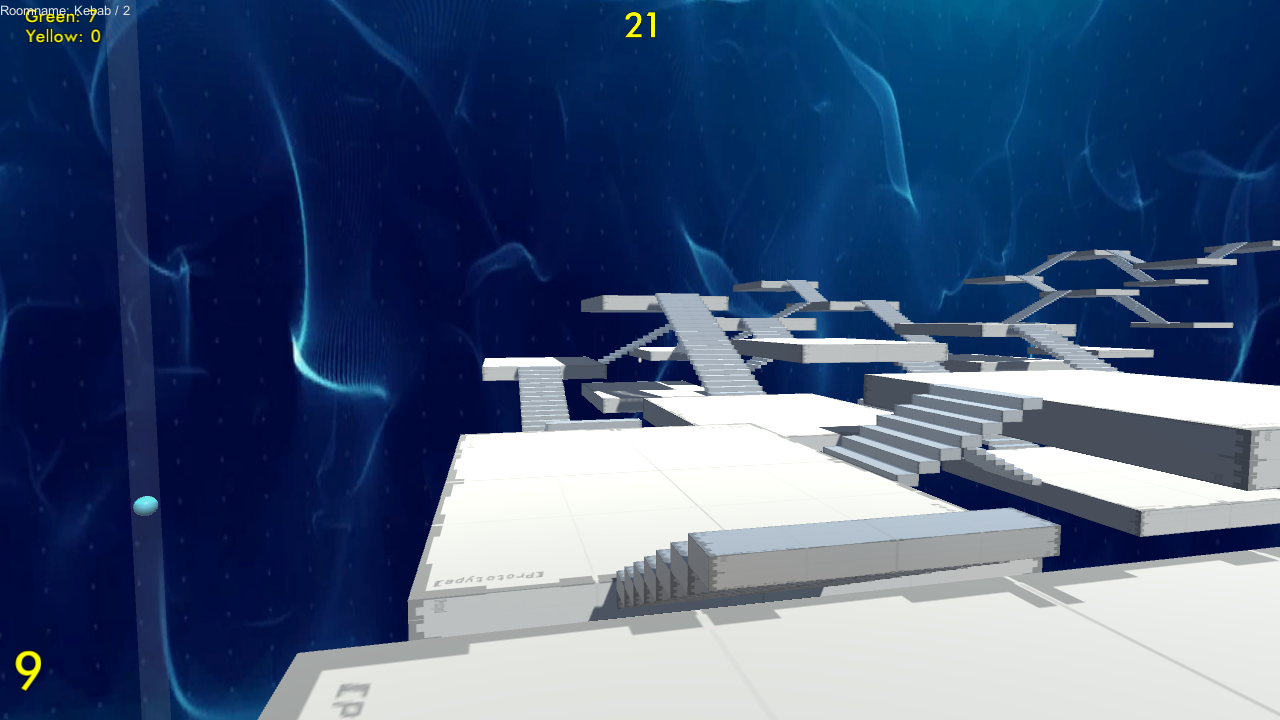 Release date:
September 5th 2016
Price:
Free
Description
Journey through a world of spawning platforms as you seek more of the ever coveted orbs. Every platform you step on may bring forth new stairs and platforms around it, creating a path to these orbs. Thankfully, your teleportation skills let you travel across distances by clicking on these platforms. Just be careful to properly land on them, the void below is mighty deep.
Stairleporter is my one-man dev entry into Stair Jam, a 48 hour game jam all about stairs. It was made in 48 hours, from September 2nd to 4th, all streamed on Twitch.
I hope you will enjoy Stairleporter as much as I did!
Features
Procedurally generated levels
Online multiplayer
Teleportation
Made by 1 man, in 48 hours over 3 days.