Recipe for Disaster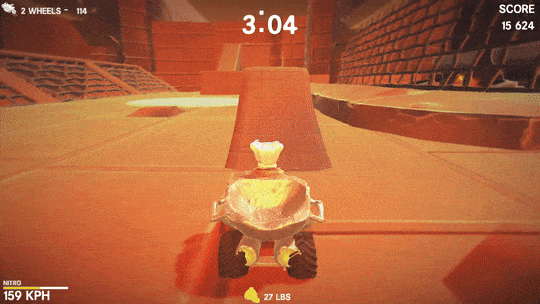 Release date:
April 23th 2017
Price:
Free
Description
How delicious can you drive?
We need pizza and your tumbling monster truck is the solution! Get in that oven, grab the ingredients and make the best pizza you can!
Combining acrobatic racing and cooking, Recipe for Disaster dares you to make the best pizza the Internet has ever seen!
Will you reach the top of the leaderboards?
Features
Developed in 72 hours by 2 devs for Ludum Dare 41
Perform crazy tricks
Dominate your friends on the leaderboards
Free
Developed live on Twitch
Available for PC, Mac and Linux